Surgery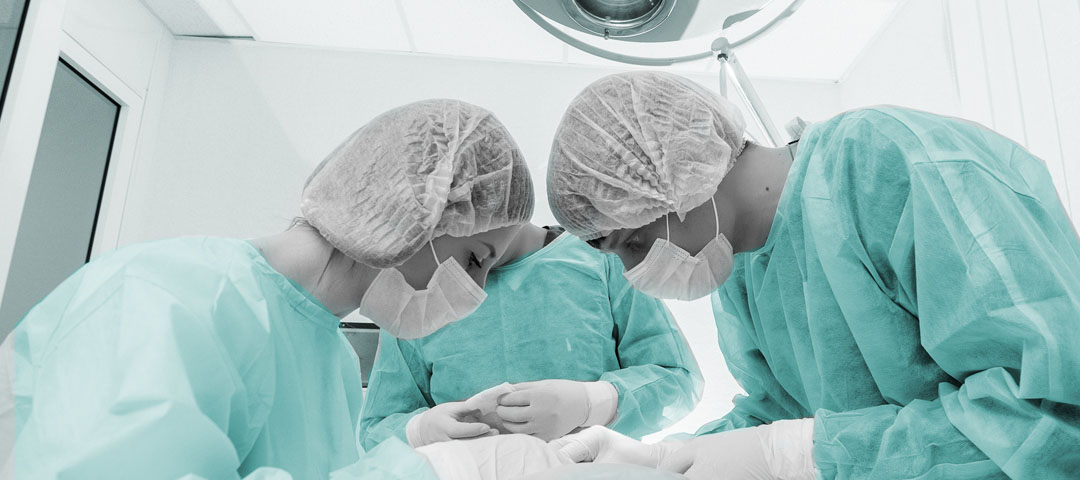 Surgery and your pet
We understand that it can be daunting when your pet needs surgery, but you can rest assured that your beloved pet is in safe hands.
Our veterinary teams have the skills and expertise to ensure your pet has the best of care, with clinics and veterinarians that are fully equipped to perform a huge range of surgical procedures using the latest techniques and equipment. To maintain a high level of care for your pet we have dedicated surgical theatres, autoclaves for sterilising instruments and experienced teams who monitor your pet throughout the procedure.
Read our Frequently Asked Questions below to find out more about surgery for your pet:
Frequently Asked Questions for Surgery
What is soft tissue surgery?
Soft tissue surgery is surgery of the skin, muscles, inside the abdomen or chest.
Why would my pet need soft tissue surgery?
For most pets their first surgery is the desexing operation they have while they are young. Sometimes pets need surgery for medical or healthcare reasons.
Examples of these include (but are not limited to):
Lump removal
Gastrointestinal (gut) surgery
Urinary surgery
Wound repair
Abscess drainage
What is orthopaedic surgery?
Orthopaedic surgery is surgery of the skeletal system – bones, ligaments, joints and tendons.
Why would my pet need orthopaedic surgery?
Most of the orthopaedic surgery done in pets relates to repair of bone fractures from accidents or correction of joint problems such as a luxating patella or ruptured cruciate ligament. It can also involve parts of the nervous system, especially if the spine is affected.
What happens on the day of surgery?
The veterinary team will have discussed how to prepare your pet for surgery day in the previous appointment or when booking the procedure. For cats it is also helpful to keep them inside overnight so that you can find them on the day!
Pets will usually come to the veterinary clinic the morning of the surgery. In some cases, they will need to be admitted to hospital the previous day.
There will be forms to fill in when you bring your pet in, then one of our caring veterinary team will settle them into the hospital ward. It is important to arrive at the clinic on time to allow time for this process.
The veterinary surgeon will give your pet a thorough pre-anaesthetic examination and a catheter will be placed into a vein. A small area of fur will be clipped on one of the forelimbs to enable this. Any blood testing that has been agreed upon will also be done at this point.
Pets will be given sedation before their surgery to help smooth the transition to general anaesthesia.
What happens during surgery?
Your pet will have general anaesthesia during the surgery. This will be given through an intravenous (into the vein) injection and via a gas that is inhaled through a tube in the trachea (windpipe). Pets will also be placed on IV fluids to support their blood pressure and hydration.
Some procedures may require extra pain relief during surgery via local nerve blocks or epidurals. This helps your pet feel more comfortable after surgery too.
Throughout the procedure your pet will be closely monitored by our qualified veterinary nursing team.
What happens after surgery?
After the surgery, one of our team will contact you with an update on your pet and arrange an appointment for pick up.
Our veterinary nursing team will continue to monitor and care for your pet during the recovery time. They will make sure your pet is comfortable, clean and warm. Any bandages or stitches will be checked. Sometimes pets lick or chew at these, despite having good pain relief, and an Elizabethan collar will be placed to reduce the risk of damage or infection of the surgical site.
Generally, pets can go home later in the day of their surgery if they are up walking and comfortable, with any pain controlled. Occasionally the veterinary surgeon may recommend a pet transfer to a 24-hour facility for further monitoring or treatment.
How do I look after my pet at home?
Your veterinarian will provide specific aftercare instructions when you pick up your pet after surgery. It is very important that these instructions are followed, including:
Rest recommendations
Checking the wound or stitches
Giving any medicines as directed
Attending follow up appointments
If your pet has bandages these will need to be kept clean and dry, and monitored closely for any smell or discharge. There will be regular appointments at the clinic for changing the bandages and checking the surgical site.
If your pet had orthopaedic surgery, at around 6-8 weeks after surgery there will be further x-rays to check the progress of bone healing.
If you have any difficulties or concerns about your pet after surgery, contact your friendly clinic team for assistance.