Medical Consultations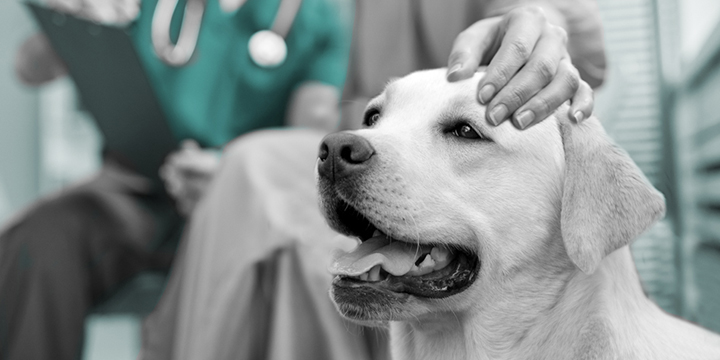 Medical Consultations
Whether it be a general health check, or a specific health concern, our professional veterinarians make your pet's healthcare a top priority.
Taking a proactive approach to your pet's health ensures we are able to identify and start treating any health concerns early. For example, it is better to detect and treat lumps when they are small as when they become larger, they can potentially be more difficult to treat or remove.
Read our Frequently Asked Questions below to find out more about what happens during a consultation.
Frequently Asked Questions for Medical Consultations
Does my pet need a check-up, even if they are well?
It is recommended that pets should have a health check every year, even if they seem well. Not only does this allow you and your veterinarian to discuss any concerns you may have about your pet regularly and get up-to-date advice, but it also ensures that conditions or diseases can be detected in the early stages. This allows earlier intervention or preventative measures to be taken to slow the progress of disease, or stop it altogether.
Being proactive with your pets health can also help to reduce costs in the long term, by reducing the need for more complex surgery or treatments as the disease or condition progresses. This is especially important as our pets get older and start to experience age related problems.
An annual health check is one of the best ways to ensure your pet has good health and wellbeing for longer.
What happens during a medical consultation?
Your veterinarian will start by asking you a series of questions about any changes you may have noticed in your pet's eating, drinking, toileting, behaviour, interactions with other animals or their environment. This helps build a picture of what has been happening and narrow down what could be causing the health concern. While animals cannot tell us what is going on with them like humans can, veterinarians are very good at using other physical and behavioural indicators to help identify illness in pets. Writing down your observations when you notice them at home and bringing your notes with you to the appointment can be helpful.
Pets will also have a thorough physical examination to check for any signs of illness or developing conditions.
From there, your veterinarian will discuss options for some tests to help with diagnosing your pet's illness, or recommend a treatment.
Our veterinary teams are happy to address any questions you have about your pet's dental health, weight, nutrition, parasite control, skin, behaviour, movement, or any other concerns you may have about your beloved pet.
What kind of tests might my pet need?
The type or nature of the health concern will determine which tests are recommended. Your veterinarian will tailor any required diagnostic tests to your pet, in discussion with you. Some tests that are regularly done include blood tests, urine tests, x-rays and ultrasound. For some of these tests your pet may need to have a stay in the veterinary hospital or return on another day for the test to be done.
What do the tests check for?
Each test checks for different things. Blood and urine tests can help assess your pet's internal organs and tell us how they are functioning. X-rays and ultrasound can show us what organs and structures look like inside your pet and whether they have any changes we need to address. To find out more, check out our Diagnostic services page.
What happens after the consultation?
If your pet has been given some medicine for you to administer at home, it is important that you give your pet the prescribed amount of medication at the prescribed timings. This will ensure the medicine can work effectively to help make your pet better.
It also important that any follow up appointments are attended, especially if your pet has an ongoing health problem. At some of these, your pet may need further tests to monitor how well the medication is working and whether the dose needs to be adjusted.
If you need guidance or have any concerns when treating your pet at home, contact your helpful Animates Vetcare clinic team for assistance.