Hospitalisation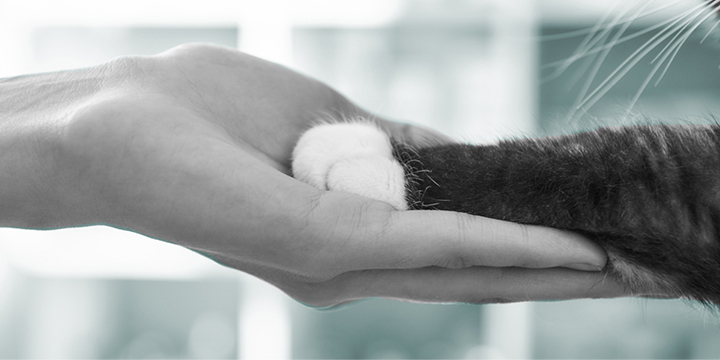 Hospitalisation Service
When pets are seriously unwell and require ongoing treatment, surgery or further tests to help diagnose their health concern, they will stay in our veterinary hospital.
We strive to care for each pet in a personalised manner, taking their individual requirements into consideration while they stay with us. Read on to find out what this involves, what to expect and how they are cared for while they stay with us.
Frequently Asked Questions for Hospitalisation
My pet has to be admitted to hospital. What does that involve?
Sometimes pets will need to stay in the hospital so that your veterinarian can give specific treatment that is unable to be done at home, for a procedure to be done, or for further tests to help find a diagnosis for your pet's illness. Paperwork will need to be completed when your pet is admitted into the hospital. It is important that we have the most up-to-date contact details and permissions from you so that we can provide the necessary care and keep you informed of your pet's progress.
What tests might be done on my pet?
There are many different tests that are available to help veterinarians diagnose and monitor pet health. These can vary from a range of blood tests, which each check or measure specific levels, urine tests, x-rays, ultrasounds and more. You can find out more information about each of these tests under our Diagnostic services page.
Your veterinarian will explain any recommended tests and gain your consent before proceeding further.
Where will my pet stay?
Every pet will have their own separate space in the hospital. Each clinic is equipped with enclosures designed to allow thorough, pet-safe disinfection and cleaning between patients. Pets are provided with a comfortable clean pet bed, cats have a litter tray and dogs are taken out to toilet regularly. All our clinics are temperature controlled to ensure patient comfort all year round.
What will my pet eat?
The diet fed to your pet will depend on any underlying health issues and their individual dietary needs. If your pet is on a special diet, it is important that this is discussed with the veterinary team prior to admission. Generally, pets will be fed their normal diet or a prescription diet specific for their medical needs.
If your pet will be having a procedure during their stay, they may be required to fast for a period before the procedure to reduce the risk of regurgitation. Once they have fully recovered, they will be fed a small meal according to the veterinarian's directions.
If your pet has a chronic medical condition, such as kidney disease, they may require a specialised or prescription diet that is tailored to their specific nutritional requirements.
Regardless of the feeding plan, the veterinary team will monitor your pet's food intake and adjust the diet or method of feeding as needed to ensure your pet is receiving the appropriate nutrition for their medical condition or recovery.
Who will care for my pet?
Your pet will be checked regularly by our trained veterinary teams to make sure they are comfortable, clean, dry and their health condition is monitored and treated as necessary. If your pet or their enclosure is needing any attention this will be given promptly. Some pets prefer to be given space and hiding places, our staff will respect this as much as possible, while still providing a high standard of care.
When can I take my pet home?
Your veterinary team will be in touch with you daily to discuss how your pet is progressing and the health plan. When your pet's health stabilises and can be managed at home by you, they can be discharged.
One of our veterinary care team will have a comprehensive discussion with you at the discharge appointment about how to care for your pet at home including: any medications you may need to give, how to give them, rest recommendations and any follow up appointments that are needed.
If you have any further questions about caring for your pet at home, contact your Animates Vetcare veterinary team who will be happy to address your concerns.